Ultimate open-source analytics

to satisfy all your needs.

Swetrix brings an advanced and customisable analytics service for your web applications.
Track every metric you need without invading your users' privacy.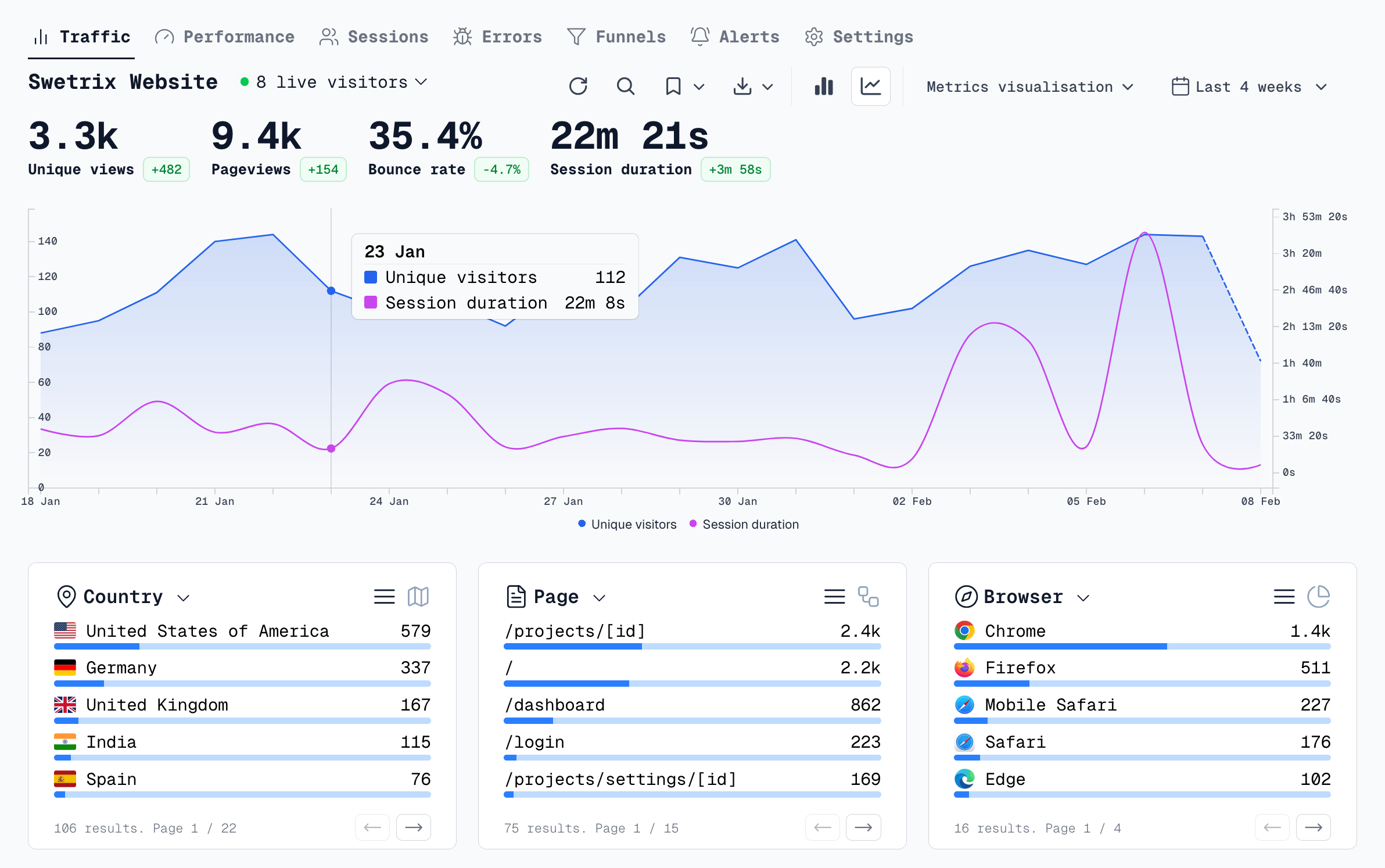 Core Analytics Features
Powerful and easy analytics to display all the metrics you need. Cookieless. No need to be a data scientist to understand our analytics.
Live demo
Marketplace & build-in Extensions
Need additional features? Connect extensions or write your own! Now you do not need to use many sources from different systems - expand and supplement everything in one!
Install extensions and sell your own. Came up with a great extension for your company? Great! Publish it on the marketplace and share your insights with the whole community.
Visit Swetrix Marketplace
Privacy compliance
GDPR-data and processing based in EU zone.
HIPAA-protect sensitive info.
PCI DSS-payment data security.
CCPA-control over the personal information.
More about Data Protection
Core features
1
Measure website traffic with 99% accuracy
The most accurate analytics solution to track all basic metrics and see the RIGHT data.
2
Demo & Geo reports
Yes, it's a standard. But we keep track of exactly where your users are from as it is.
3
UTM & Reffers tracking
All the traffic from your companies and websites will be shown without a data loss.
4
Agile system
A flexible system of settings for the basic rules of use - such as session definition, traffic accounting, and so on, is easy to set up and customise.
5
Custom events (really easy to setup)
User-friendly interface and ease of setting goals will help you measure the effectiveness of your website.
6
User flow
Track how users get to your site and where they go. Study the behaviour and patterns of your visitors.
Supports all popular platforms
Marketplace and extension features
Expand your possibilities
Browser extensions, notifications, 2FA, flexible functionality and more!
Customise Swetrix for your needs or selfhost it easily.
Marketplace with community made extensions to improve your analytic capabilities.
Integrate your projects, add new extensions, dive into the world of analytics easily.
Solve your tasks, not create
Get insights and use the best solutions to solve your problems.
Share your best solutions
Share your best solutions with the community, get popularity and money.
Pricing Plans
Start out for free, no credit card needed. When your business grows, you can upgrade your plan at any time.
---
What's included
Up to 10,000 visits per month

Add up to 50 websites

50 alerting rules

User flow analysis

Unlimited data exports

100% data ownership

Performance monitoring

Shared & Public Dashboards

Email reports
Do you have more than 10 million events per month? Get in touch to discuss your needs!
Why use
Swetrix

if there is ?
| | Swetrix | Google Analytics | Fathom | Plausible | Simple Analytics |
| --- | --- | --- | --- | --- | --- |
| GDPR-compatible | | | | | |
| Open source | | | - | | |
| Performance monitoring | | | | | |
| User flow | | | | | |
| Custom extensions | | | | | |
| Custom alerts | | | | | |
| Public dashboards | | | | | |
| Dashboard sharing | | | | | |
| Cookie free analytics | | | | | |
| Developer API | | | | | |
| Two-factor authentication | | | | | |
Testimonials
Alex
Startup founder
We use several analytics systems for the project in order to obtain the most accurate data. For web analytics, we chose Swetrix as a solution where the team is constantly making new improvements and features.
Michael
Small business owner
In business, I need to understand how customers behave on a website and why they buy or don't buy my product. Swetrix gives me the necessary data and valuable insights to understand my website visitors and help me increase sales.
Rachel
CMO at NDA Company
I am working on a fairly large project and we need to comply with the GDPR agreements and a number of other requirements. We work with large companies around the world and visitors to our resources want to see that we are loyal to them, but at the same time allow our department to increase conversion on the site and receive valuable insights to test new product hypotheses. These tasks are completely solved by Swetrix.
Open source

analytics - a powerful and simple tool.

Yes, it's a standard. But we keep track of exactly where your users are from as it is.

Start for free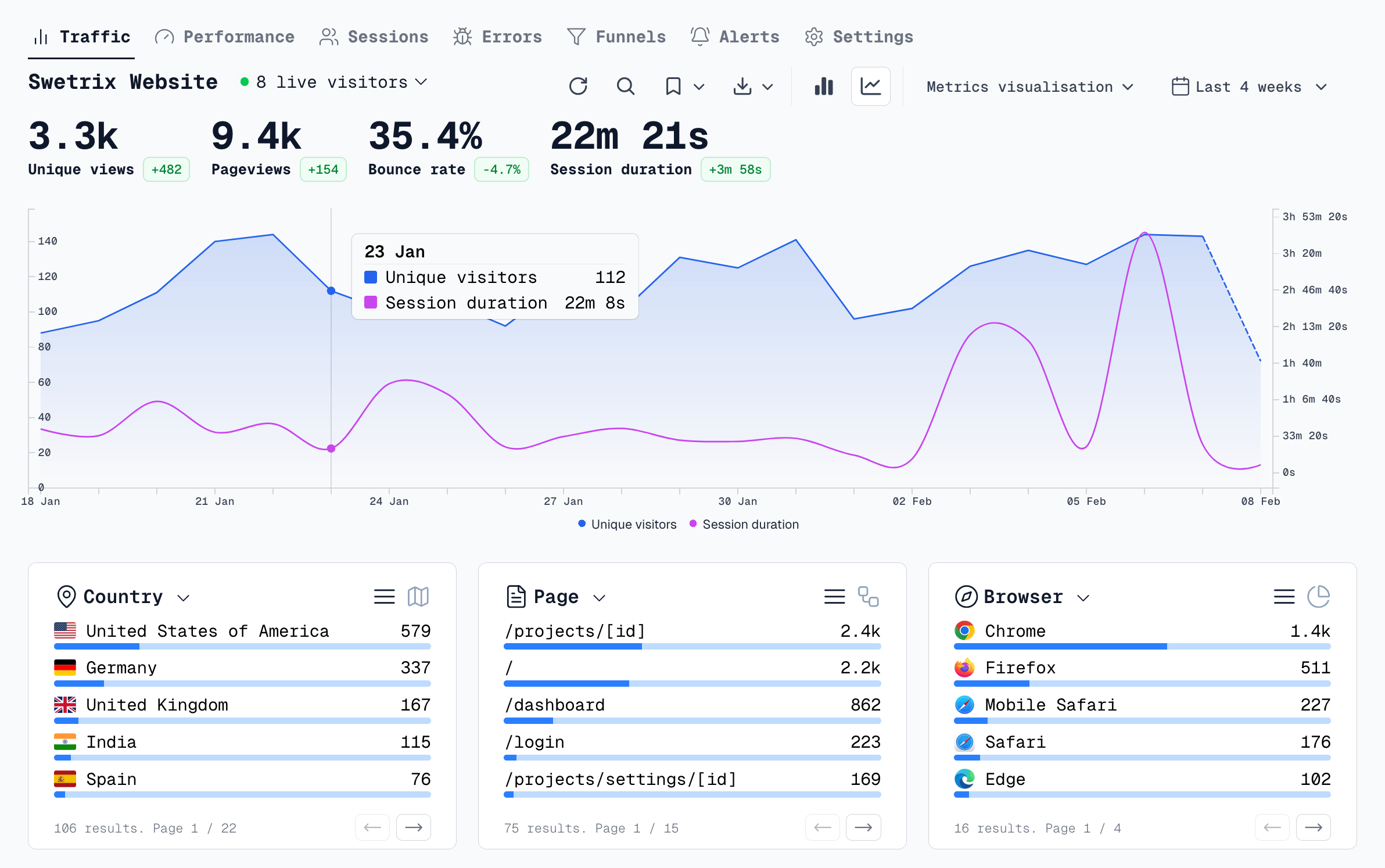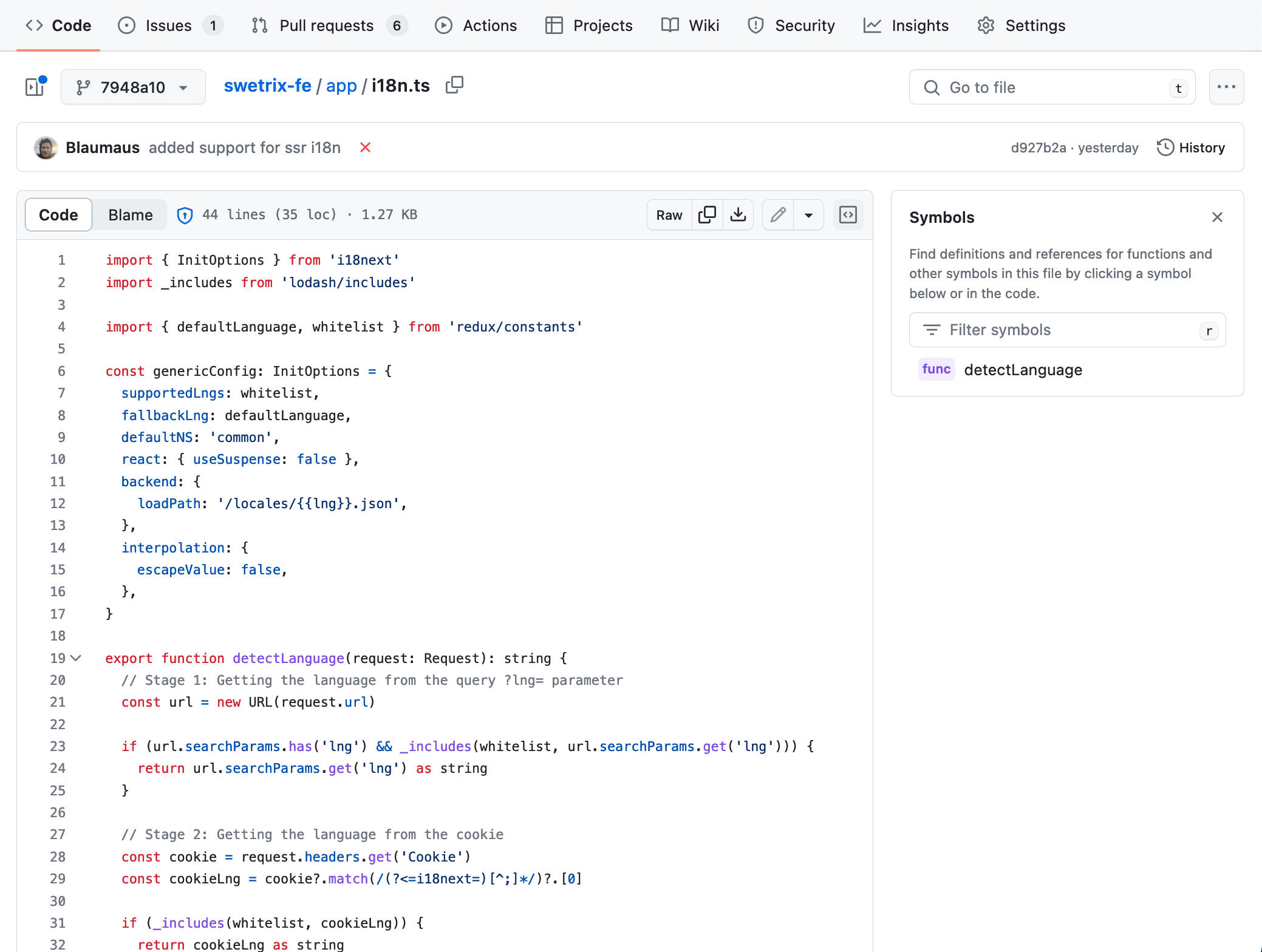 ---
Install Swetrix on your own servers - the source code is available to everyone.
Find bugs and suggest improvements - the community will be grateful to you.
Your data is protected, all the features and fixes are implemented in a matter of days by our developers.
Become a developer
Write your extensions, follow the news and join our developer community.